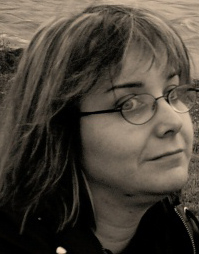 Catherine MacDonald is a professional clairvoyant, clairaudient, clairsentient and psychometric medium. An active Spiritualist since 1994, Catherine is a unique and top notch psychic advisor, motivational writer and speaker. She is studying to become a Spiritual Psychotherapist and Spiritual Director through Transformational Arts College. She serves the Toronto area and Southern Ontario as a spiritual psychic medium. Specifically working within Spiritualist churches in the Greater Toronto Area, Catherine has also served Spiritualist churches in Peterborough, Bracebridge, Oshawa, Galt/ Cambridge and Brantford and has volunteered as a Visiting Medium in Lilly Dale, New York, USA.
Available for psychic readings, psychic reading parties, such as birthdays, wedding showers, baby showers, anniversaries charity events and entertainment. Also available for speaking engagements and to teach psychic training and spiritual healing throughout the GTA and Southern Ontario–(Etobicoke, Mississauga, North York, East York, Scarborough, Vaughan, Richmond Hill, Thornhill, Markham, Aurora, Newmarket, Oakville, Brampton, Burlington, Hamilton, St Catherines and the Niagara Region.)
Philosophy
When Catherine realized that she had the privilege of working with "sacred insights" she knew that she was meant to help others through motivational writing, speaking, mediumship, education and healing.
Early in her career, Catherine made a commitment to use all these talents as she was guided to help others discover their spiritual, emotional, psychological and physical potential so as to assist them in improving their lives in every way. This is the guiding commitment that defines her life even still today.
With an Honours Bachelor of Arts Degree majoring in English and Sociology and a minor in History, Catherine has always had a keen interest in the spiritual aspect.
Her background in education specializing in the physical and learning disabled population of children and adults makes Catherine an excellent instructor in Spiritualism, Meditation and Healing.
Catherine strives hard to provide quality services and educate the public. If you read her blogs, I am sure you will find her entertaining, insightful, candid, honest, and downright blunt at times! She wants people to be properly informed and to get the best psychic readings and as much spiritual information possible! Avoid phony psychics and mediums as well as questionable religious organizations that might be cults! Realize that the answers that are meant for you come from you and it is up to you to explore and discover your own spiritual path.
Catherine is currently involved in hands-on instruction in psychic training, meditation and healing Her goal is and always has been to help others find true balance of body, mind and spirit which allows for healing and inner peace. It is by helping others connect to their own powerful spiritual energy, and full potential that one person helps change the world for the better!